Belfast Party Bike is the ideal solution for team building and other types of corporate events. Our team of professional drivers will ensure your guests enjoy a great experience.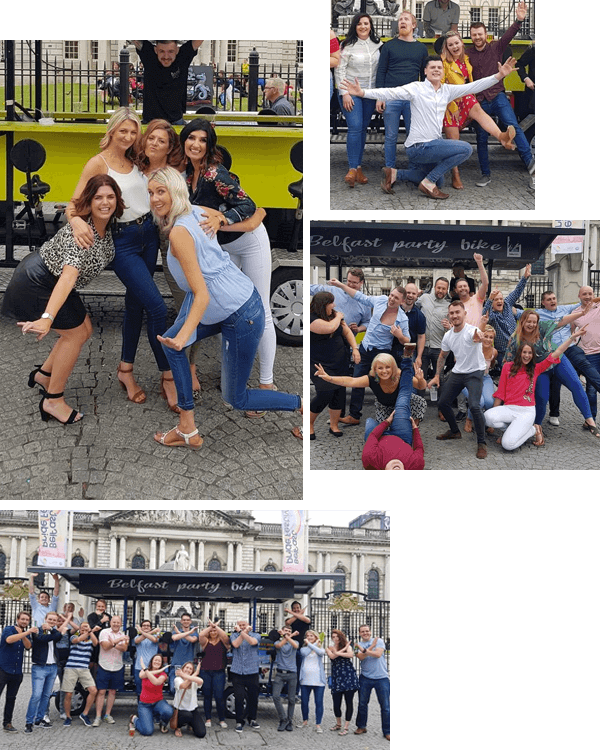 Team building doesn't have to be done in a boardroom with lots of post-it notes. Get onboard the Party Bike where your team and have some fun and build relationships at the same time.
With prices from as little as £15 the Party Bike is an extremely cost effective team building experience. We can also offer discounts for large groups depending on day/time.
Using the Party Bike for team building have been very effective for many of our clients as it's an outdoor experience where people can relax and have fun at the same time.
Tours start and finish in Amelia Street (next to Little Italy Pizzeria) We ask all parties to arrive 10 minutes in advance of their start time to ensure there are no delays. If our bike is not there when you arrive please don't panic, it's simply completing the previous tour and will be with you shortly.
We get asked lots of questions about group size, alcohol, and prices. Here are some FAQs which should answer your quieries. If you still need more information please contact us via email or phone.